The holiday season is all about spreading joy, and I can't think of better way to do that than with a holiday photo card of your dog! It's just the second year that I've done a card just for Lucy and it's become one of my favorite traditions. This year I'm creating my dog's holiday card with Mixbook, a site where you can create totally custom photo items that reflect your personal style.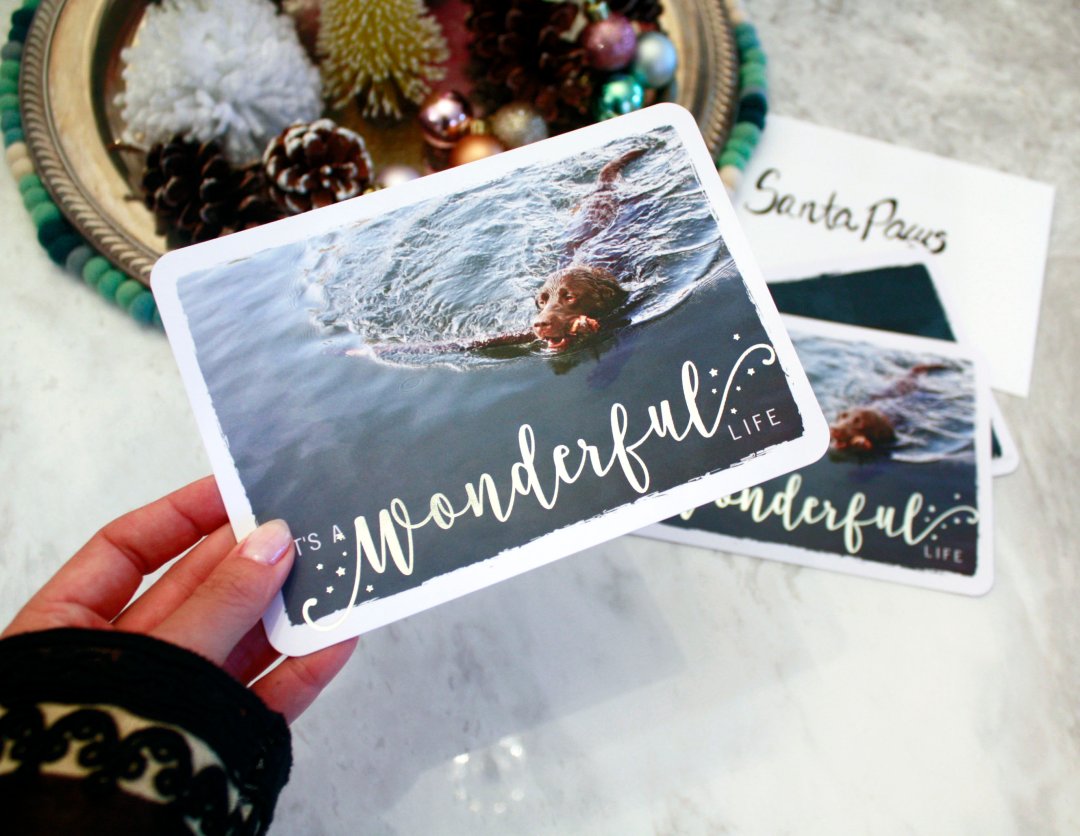 This post is sponsored by Mixbook. I am being compensated to share their holiday photo cards , but on Wear Wag Repeat I only share information I feel is relevant to my readers. Mixbook is not responsible for the content of this article.
My card this year doesn't feature Lucy in a holiday setting. Instead I chose to show her doing her favorite activity, swimming! The people who receive my card will know how much Lucy loves the water and I think they will be able to see how happy she was when I took this. I had a few different photos to choose from, but when I saw this design that says "It's A Wonderful Life," I knew it would be the perfect compliment to this photo. I love the real foil they use to write out "Wonderful," it really dresses up the card. I went with silver, but you could choose from gold or rose gold, too!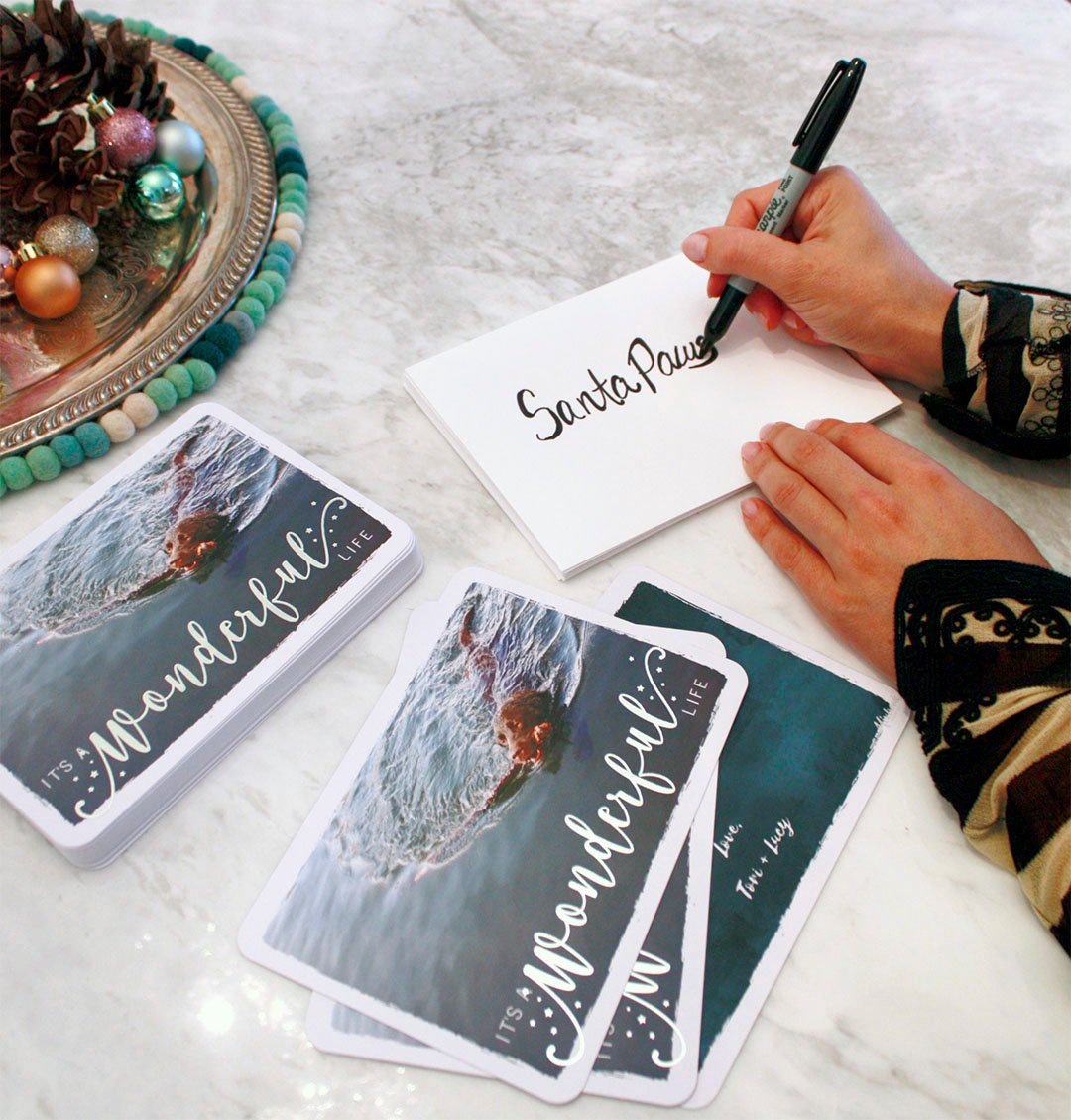 The best thing about the designs on Mixbook is that they are are completely customizable. You're not constrained to templates like on other sites. I was able to change anything I wanted on the card, add elements from their graphics library or upload my own. I loved this because I could customize the design and message on the back of my card.
I created a bunch of different designs before settling on my final card. As a design lover, it was a little addictive to set up different designs that complimented different photos. I definitely spent a few evening playing around on the site!
Are you creating a holiday card with your dog?
I have a few tips to help you make the best card ever! First off, it's all about getting a good photo. I recommend that you try to capture your dog doing one of their favorite things, or hanging out in a place they love. That way they're more likely to be comfortable and show off a truly happy expression for the photo! Getting a good photo of your dog also requires a lot of patience. I always try to let Lucy do her thing while I snap 100+ photos… there's bound to be a good one! Get more photo tips on my podcast episode with Milla Chappell of Real Happy Dogs.
I like to browse the card designs on Mixbook before I head out to take photos, that way I have an idea of what kind of layout I want for my photo. For most holiday cards, you want to leave some space around your dog for the greeting. Of course, Mixbook designs are totally customizable, so if you need to move a message from the top of a card to the bottom to compliment your photo, you can!
Lastly, start working on your card now! The holidays will be here before you know it and although Mixbook is super speedy, it does take time to make your cards and ship them to you. I'm so happy I got mine early so I can take my time writing out personal messages to everyone on my list.
I can't wait to see what you create for your own holiday cards! Please tag me @tmistick and @mixbook on Instagram so we can see your designs!